01.24.08

| Brrr…
Posted in family at 11:46 am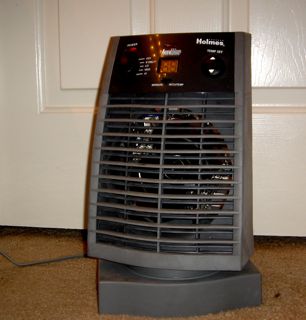 Yes, this is a space heater. It is positioned right next to my sink in the bathroom. After a hot shower, a cold room makes a grumpy me… Consequently, meet Mr. Space Heater.
It is cold, dark, and rainy today – a perfect day to sit with a pot of coffee and Beethoven. The kids are happy. They love rainy day schedules. They just might come home to chocolate chip cookies this afternoon…
Happy Thursday, everyone. Stay warm. Keep dry.